About Alignwell Chiropractic and Movement
Feeling Good and Living to the Fullest
At Alignwell Chiropractic and Movement, we're about bringing your whole body into alignment so you can feel good and stay healthy long term. We're not just a pain center only, although of course we're going to address what's causing your pain so it doesn't come back. We'll also help you improve your health and functioning so you can do more than you thought possible.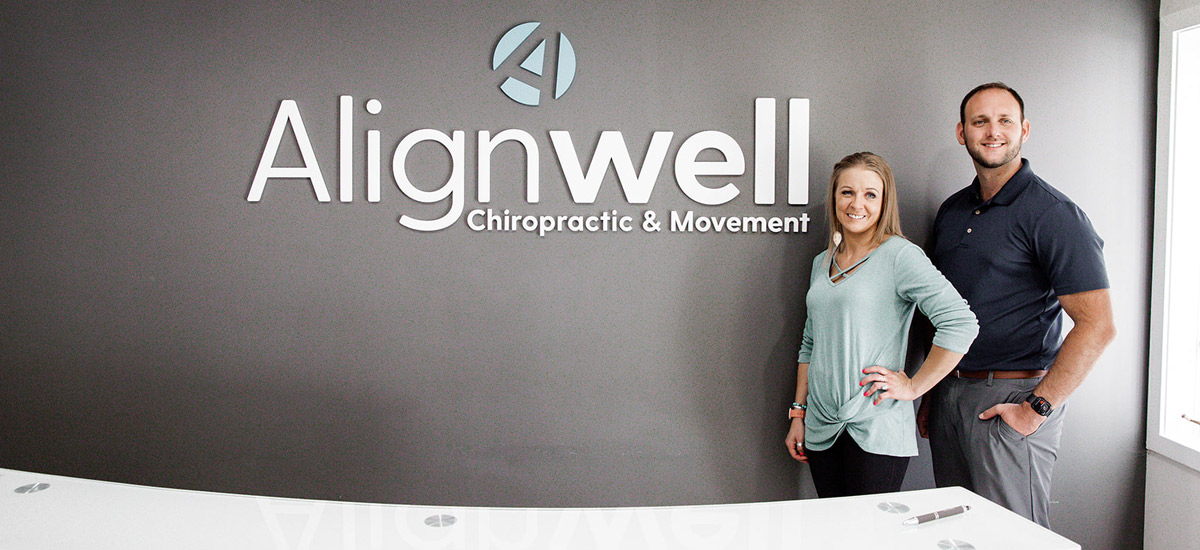 Our History
Dr. James Pitarys grew up in Lebanon, attending the University of New Hampshire. He moved away for chiropractic college but returned home to raise his family here. He opened this location in 2014, excited to make a long-term difference in his home community and Hanover, Enfield.
Over the years, our approach to care has evolved as we've come to understand the full scope of our patients' needs. Even though we were excellent at correcting alignment, we had nothing to help people start moving better and reach the next level of fitness.
After fixing the problem, we'd see people return to their old habits and suffer the same injuries all over again. We felt like we were only offering half of the care that our patients needed, and we hated it.
MEET THE TEAM »

Pioneering Long-Term Answers for Pain
Frustration turned into innovation as we redesigned our practice to take patients from pain to relief, and then strength and activity. We outfitted our clinic with a complete gym, so we can do key stretches and exercises with you until you're confident that you can do them on your own at home.
Now that we offer well-rounded care that combines adjustments with moving and strengthening, we've seen our patients hit new levels of success. They're out of pain, and they're moving again, embracing the activities and passions they love.
Choose the Life You Want Today
We're not just here to patch you up; we restore you to an active lifestyle. Reach out to our friendly office staff to learn how we can help you stay strong and well.
---
About Alignwell Chiropractic and Movement | (603) 643-7800